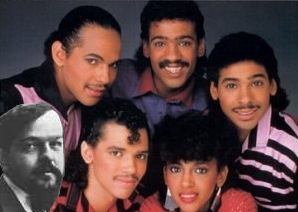 SO I thought it would be nice to add a Debussy station to my Pandora account.   After typing "D-E-B", it helpfully listed artists that begin with those letters, the top two being Claude Debussy and DeBarge.  Thinking that we might be on to something here, I created Deb Radio, featuring both the iconic impressionist and the 80's lite R&B mainstay.
To help you visualize the likely overlap between fans of these two artists, I offer the following Venn diagram: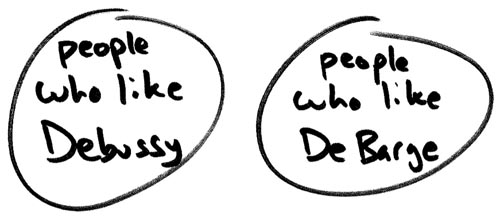 Log in to Pandora and you can access the station here.  Enjoy!