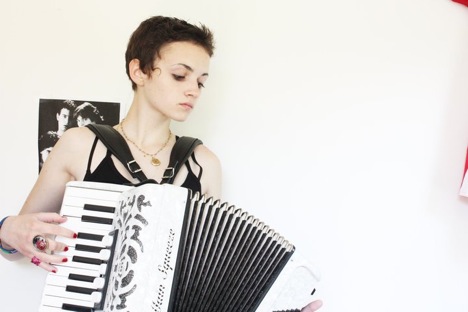 Not long ago, young artist, musician and Friend of Science Dana recorded a cover version of Pomplamoose's "Beat The Horse" in her high school music lab.  When I heard her track, I was simply blown away by how great it was. Anyone that can record in a classroom on a $50 USB mic and sound that good clearly has got mad skillz, as the kids say.
Coincidentally, "Beat The Horse" is one of my favorite Pomplamoose tunes, and I had always wanted to do a remix of it.  I asked Dana if I could use her vocal tracks, and she was kind enough to get them to me a on a flash drive.  So, complements of Dana and myself, here is the Science for Girls remix of Dana's cover of "Beat The Horse"-
Beat The Horse (Pomplamoose cover) – Science for Girls feat. Dana
You can download the track here, and don't forget to support Pomplamoose by buying some music from their iTunes page.